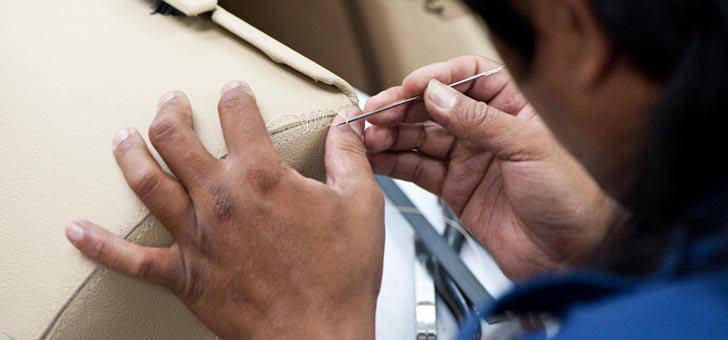 Growing sales require higher productivity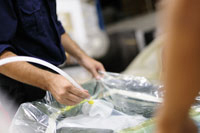 July 18th 2012 – BUFORI Motor Car Company (M) Sdn Bhd is turning towards the global job market to satisfy the need for qualified staff in view of growing global sales. The expansion towards dynamic global markets resulted in rising sales. To increase the productivity in the Kepong factory, Bufori has intensely searched the Malaysian job market to find qualified tradesmen. The Company has however been unable to recruit suitably qualified tradesmen to work on the production of the cars. 
Mr Gerry Khouri, Managing Director and Co-Founder of BUFORI, commented: "We are facing an ironic situation. Whilst we are pleased that our handcrafted luxury cars are well received around the world, we are also frustrated, as it has proven incredibly challenging to find suitable tradesmen to complement our existing team. No doubt, we have among the best Malaysia has to offer but this is just not enough, in view of the current demand. We now need to find more qualified people, even if it means importing them to solve this dilemma."
Bufori is currently seeking talented tradesmen with a substantial level of experience. Mr Azrai Razuan, General Manager of Production at Bufori Motor Car Company, explains: "Although we are happy to receive many applications from fresh graduates and take our mission to train inexperienced workers very seriously, our current focus lies on finding experienced staff that are able to instantly put their acquired skills to use."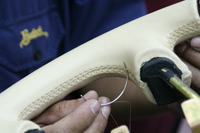 One of the difficulties to finding suitable staff has been the lack of common industry standards with regards to the qualification level of applicants. "A lot of people call themselves mechanics, regardless of their experience or training level. We would need to test a worker for a couple of weeks to find out his true capabilities" says Azrai Razuan. "A standardized national apprenticeship program such as in Germany or Australia would be a blessing for the Malaysian automotive industry, as it would allow us to instantly identify the qualification level of workers", he adds.
A talented team takes pride in its work
The Bufori philosophy is based on quality and attention to detail, which is reflected throughout every facet of the vehicles. To achieve this high standard, every single Bufori employee must embrace the philosophy and give his best on a daily basis. The hard work is rewarded when a newly completed car leaves the factory and fills everyone with pride.
Azrai Razuan adds: "We build complete cars from start to finish to very high specifications and quality using the finest materials money can buy. We typically require carpenters, composite laminators, metal workers, welders, leather workers, body prep & painters, auto electricians, etc. Our workers demonstrate incredible passion and pride in every aspect of their work. It is amazing to witness how they find creative solutions to solve problems and work hand in hand as a team to deliver the custom specifications demanded by our customers. Working at Bufori is a unique opportunity and I recommend any talented craftsman to apply for a position in our company."