Madison Roadster
The Bufori Madison was the first Bufori ever made and marked the beginning of an amazing adventure. Hand-built by Bufori founder Gerry Khouri, The Madison embodied the style and class of the 1930's and offered a thrilling driving experience.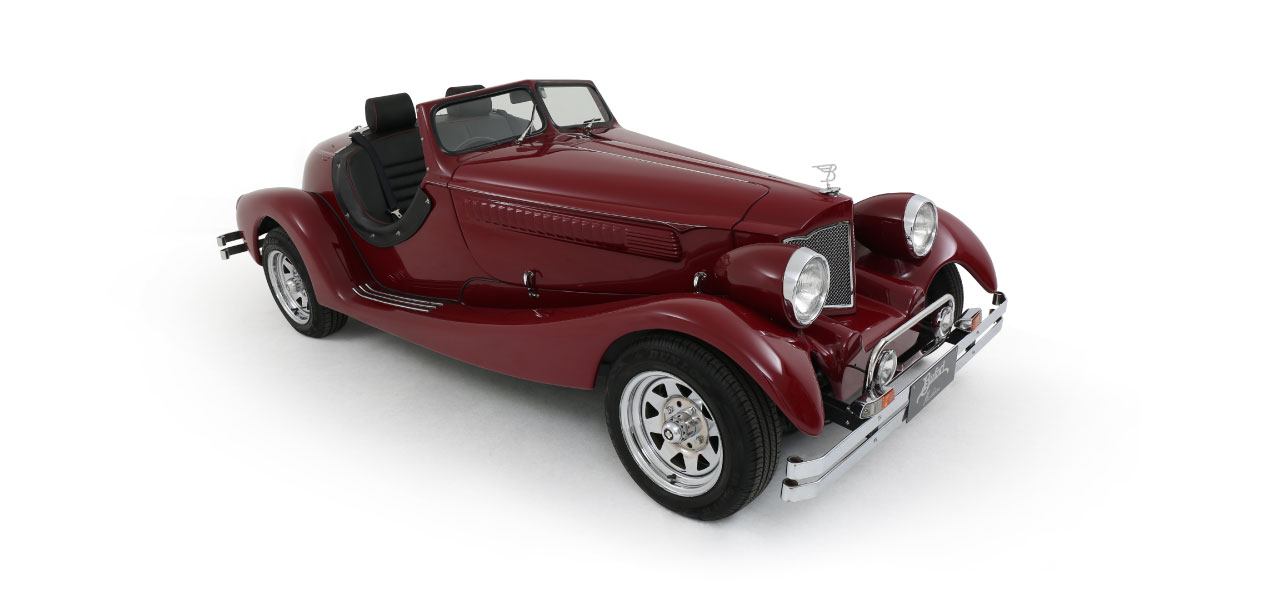 The long elegant running boards and headlamp pods are distinctive features of the Bufori Madison.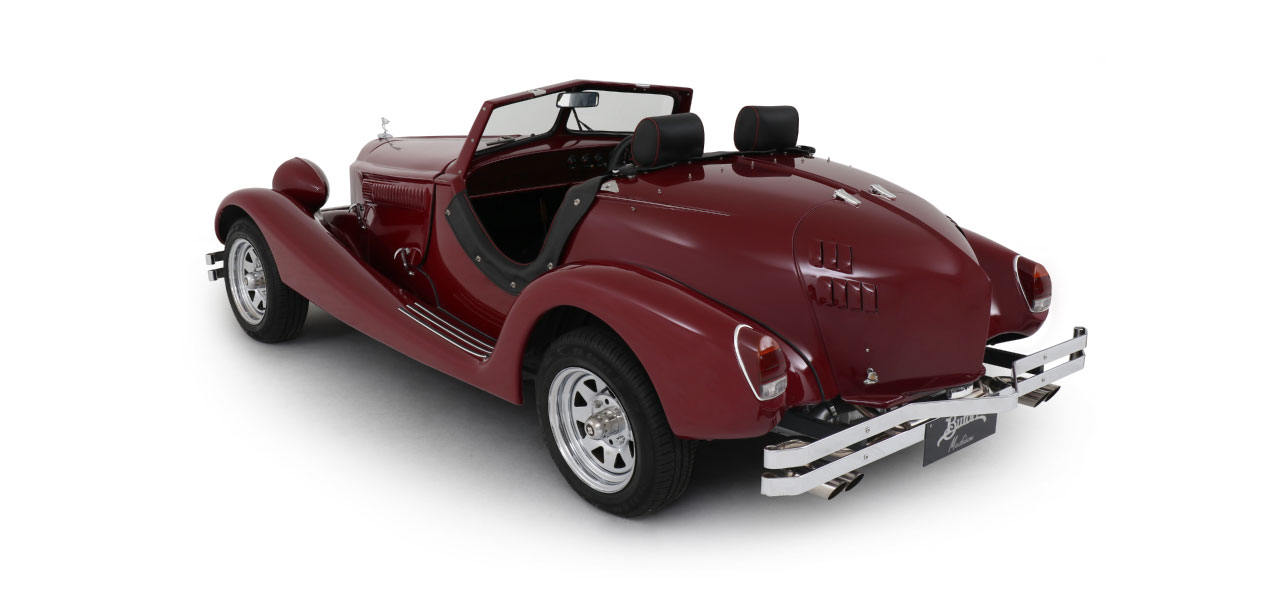 The rear end of the Bufori Madison is a so-called "boat tail".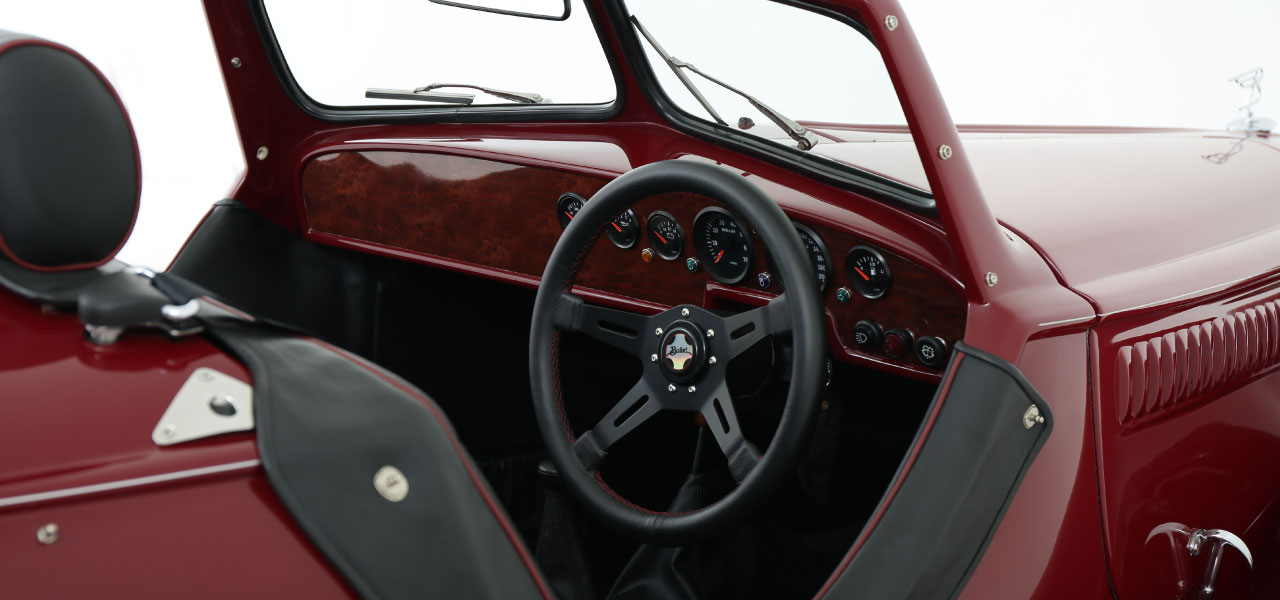 View of the cockpit. The Bufori Madison did not have any doors.
The first Bufori bonnet emblem was a so-called "winged B", which was soon replaced by the Bufori logo as we know it today.
Engine & Drivetrain
Engine: 1.6Lt F4 (boxer)
Induction:Naturally aspirated
Drive:RWD
Power: 75hp @ 5,000rpm
Torque: 98Nm @ 3,200rpm
Dimensions & Weight
Length:3,850mm
Wheelbase:2,420mm
Width:1,650mm
Kerb weight:890kg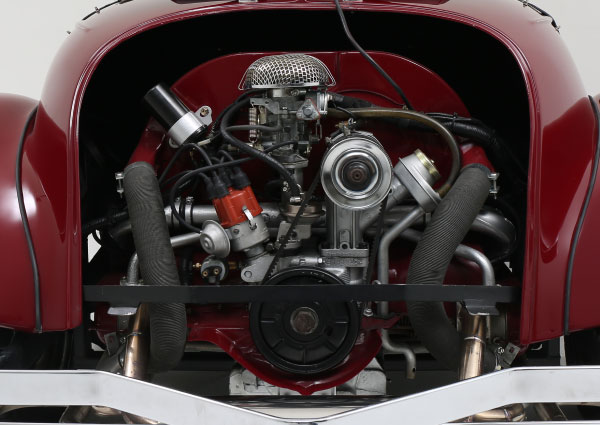 Engine & Drivetrain
Engine: 1.6Lt F4 (boxer)
Induction:Naturally aspirated
Drive:RWD
Power: 75hp @ 5,000rpm
Torque: 98Nm @ 3,200rpm
Dimensions & Weight
Length:3,850mm
Wheelbase:2,420mm
Width:1,650mm
Kerb weight:890kg