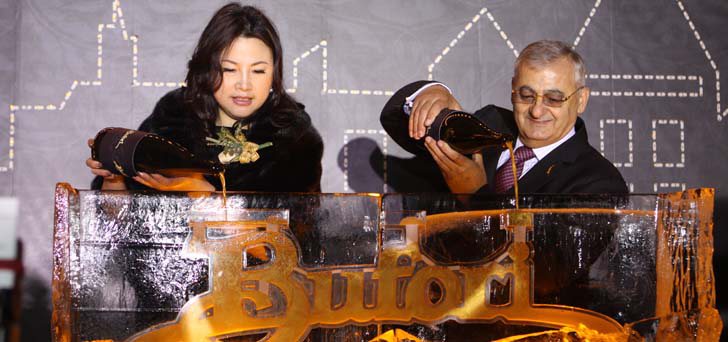 Grand opening ceremony with celebrities and media
March 6th 2012 – Bufori has opened a flagship showroom in the centre of Shanghai, in the fashionable Xintiandi district. The state-of-the-art facility was unveiled by Mr. Anthony Khouri, Chairman of Bufori Motor Car Company (M) Sdn Bhd and Ms. Jenny Wang, General Manager of Jioachen Bufori (Shanghai) Motor Sales Co., Ltd, at a grand opening on Saturday, March 3rd.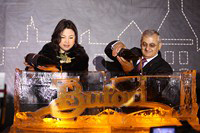 The grand opening ceremony and party was attended by customers, the media, numerous VIP guests and celebrities such as Olympic gold medal winner Hu Jia and movie star Gao ShuGuang amongst many others.
Speaking at the grand opening, Anthony Khouri said, "Shanghai is the new global economic capital and exudes an atmosphere of creativity, glamour and dynamism to rival any city in the world. I am delighted to see the Chinese home of Bufori in the heart of Shanghai, which complements the unique mood of the city, as well as the values of our company."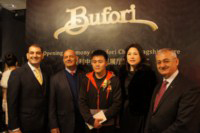 Jenny Wang commented during her opening speech "The investment in our first flagship showroom underpins our successful business partnership with Bufori Motor Car Company. Working with our designers we succeeded in creating an ambiance befitting the timeless contemporary-classic styling of the beautiful handmade Bufori cars."
State-of-the-Art Showroom
The 300 square metre showroom provides space for three handmade Bufori cars, a coffee bar and a customisation studio, including colour and trim samples.
Located in the trendy Xintiandi district, the showroom is the first to carry the new corporate identity of Bufori and offers a warm and comforting welcome to potential BUFORI owners, using premium materials such as marble flooring and fine woods.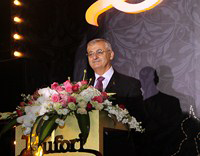 "Our intention was to create a space where customers feel at ease and are able to experience the whole dimension of the Bufori brand. While enjoying a cup of coffee they can configure every aspect of their future vehicle, guided by the professional advice of our sales consultants" said Andy Xing, Vice Executive General Manager of Jiaochen Bufori (Shanghai) Motor Sales Co., Ltd.
Beijing Motor Show and expansion plans
Following the opening of the flagship showroom in Shanghai, Bufori is planning to set-up additional dealerships throughout China, with showrooms to be established in Beijing, Chengdu and Shenzhen in 2012.
The brand will also showcase its handmade luxury vehicles at the "Auto China" Beijing International Motor Show in April. The show attracts around 800,000 visitors each year and is one of the biggest in the world.
"The Beijing Motor Show will mark another milestone in our China strategy and allow us to present our unique luxury cars to potential customers and dealers" added Felix Haller, General Manager of BUFORI Motor Car Company.