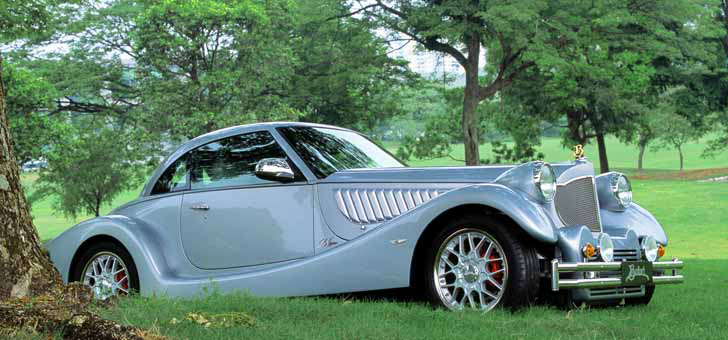 Hand-made marvel showcased at BBC's popular live event.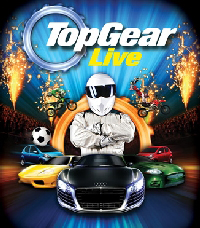 February 3rd 2009 – Malaysian luxury car manufacturer BUFORI will be participating at the Top Gear Live World Tour for the performances in Sydney between February 5-8 and in Hong Kong February 20-22. The hand-crafted masterpieces will be showcased in the "Prestige & Performance Gallery" alongside the world's most exciting super-cars. The showcase is accessible to all Top Gear Live ticket-holders.
The participation at the Hong Kong Top Gear Live Event will also be the first official showcasing of BUFORI in Hong Kong. Two units of the BUFORI La JOYA are specially shipped to allow thousands of visitors from Hong Kong to have closer look at the meticulous craftsmanship and outstanding quality of the Malaysian-made luxury car. Having participated at the 2007 and 2008 Australian International Motor Show in Sydney, BUFORI is back on stage in Australia for something very different from an ordinary motor show. Top Gear Live, with its iconic presenters Jeremy Clarkson, Richard Hammond and the mysterious Stig, is a show event which is happening for the first time in Australia, a chance which BUFORI did not want to miss when the manufacturer was approached by the organisers.
Top Gear Live is an ideal platform for BUFORI's exceptional cars, as they are presented in their natural environment, together with other world class products. Car enthusiasts from Australia and Hong Kong will have the unique opportunity to experience BUFORI and even purchase one if they wish to. BUFORI is immensely elated to have the opportunity to promote its products with a prestigious brand such as Top Gear.
Furthermore, BUFORI is happy to make its debut in Hong Kong together with Top Gear Live, as it has been waiting for the right occasion.
About Top Gear Live
Top Gear Live is an action-packed theatre show adapted from the BBC's award-winning and internationally acclaimed TV programme, Top Gear (The world's most recognisable television motoring brand). The show is a succession of breath taking stunts, amazing special effects and blockbusting driving sequences with some of the world's best precision drivers. At the Top Gear Live theatre show, visitors will have access to a Motoring Showcase where they can spend hours checking out rare marques, cool accessories and sexy cars. The top-rated UK auto show Top Gear is visiting Australia and Hong Kong as part of a debut world tour in February 2009 that started in London in October 2008 and will continue to South Africa and New Zealand.
Presenters Jeremy Clarkson and Richard Hammond will for the first time bring their fast-paced, irreverent and zany show to more than 65,000 fans at Sydney's Acer Arena between February 5 and 8, and to Hong Kong's Convention and Exhibition Centre between February 20 and 22, with the mysterious Stig also on hand to display his formidable behind-the-wheel talents.
Ten separate performances at the Acer Arena over four days and seven performances in the Hong Kong Convention and Exhibition Centre over three days will see all the trademark "breathtaking stunts, crazy challenges and motoring tomfoolery" during each 75-minute live action show.
Clarkson and Hammond will engage in the usual banter, with Clarkson promising that, "There will be lots of teasing and we hope to get it back. We will be bringing up a lot of rugby, the Olympics and cricket."
The organisers also promise that the events will feature "An A-Z of automotive exotica from Ferrari, Lamborghini, Aston Martin, Audi, Land Rover, Bufori to Lotus."
Australians are quickly snapping up tickets for the Acer Arena performances, with the organisers saying that almost 70 per cent of tickets for the Sydney performances been sold prior to Christmas 2008.
About BUFORI
The BUFORI MOTOR CAR COMPANY is a manufacturer of hand-crafted luxury cars combining modern technology with a timeless classic design. Founded in Sydney, Australia, in 1986, the company moved to Malaysia in the 90's where it is still located now. BUFORI motorcars are painstakingly hand-crafted to international standards, using only the finest materials and the latest of technology. Each unit is made-to-order and customised to the requirement of its distinguished owner. The privately owned corporation is currently offering the BUFORI La JOYA, a two-seater coupé powered by a rear-mid-mounted 2.7l V6 engine. Brand new models are in the pipeline and will be released in the very near future.